American Heritage Life Insurance Co. – Corporate Headquarters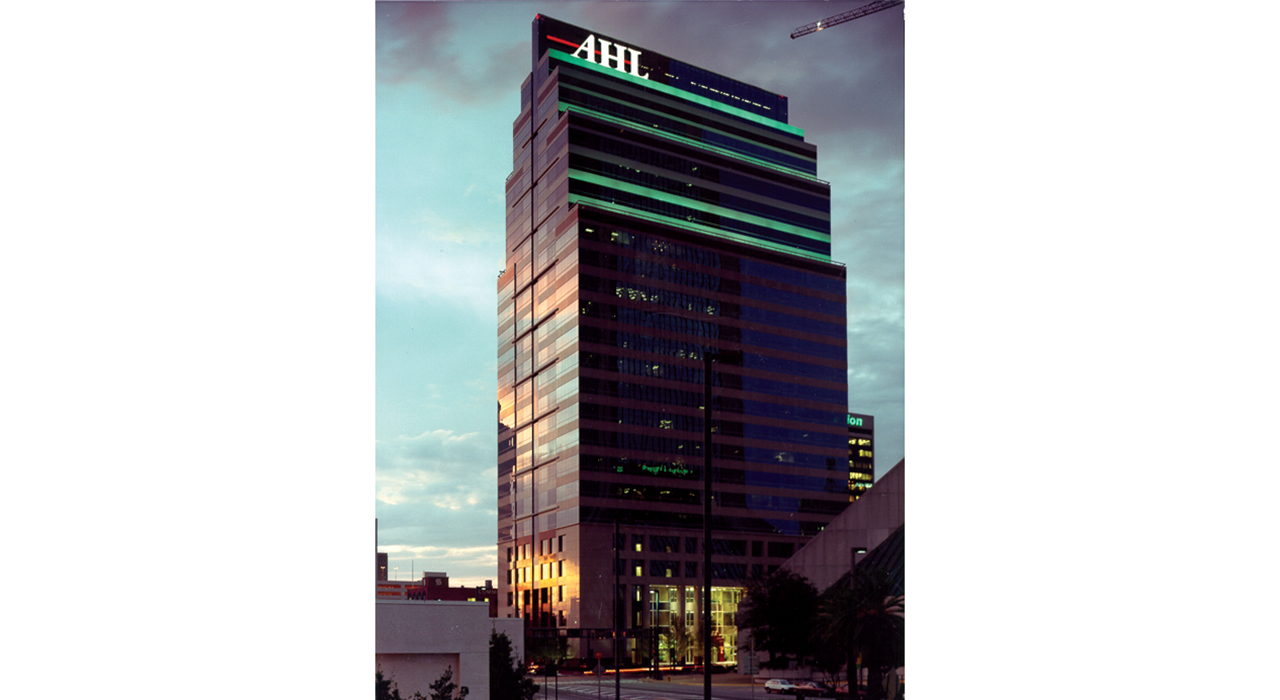 Project Size:
380,000 sf
Cost:
$60 million
Awards:
Award for Excellence in Architecture Arts Assembly of Jacksonville
Commanding views of the St. Johns River, the Corporate Headquarters was created to enhance both the streetscape and the skyline. The 23-story, 380,000 square foot office tower is sheathed in two shades of blue glass and rich tones of imported red rose granite.
The design strongly links the retail activity of the river front and the central business district. From the street level, the building's transparency invites connection between the grand lobbies and the nearby retail activity. A branch of the First Performance Bank resides on the lobby level, occupying approximately 6,000 square feet.
Layout consists of a central elevator/service core surrounded by office space. Maximum depth from core to exterior wall is 48 feet. Corridor configurations vary according to the needs of tenants on each floor. The corporate headquarters for the American Heritage Life Insurance Company occupies 125,000 square feet.