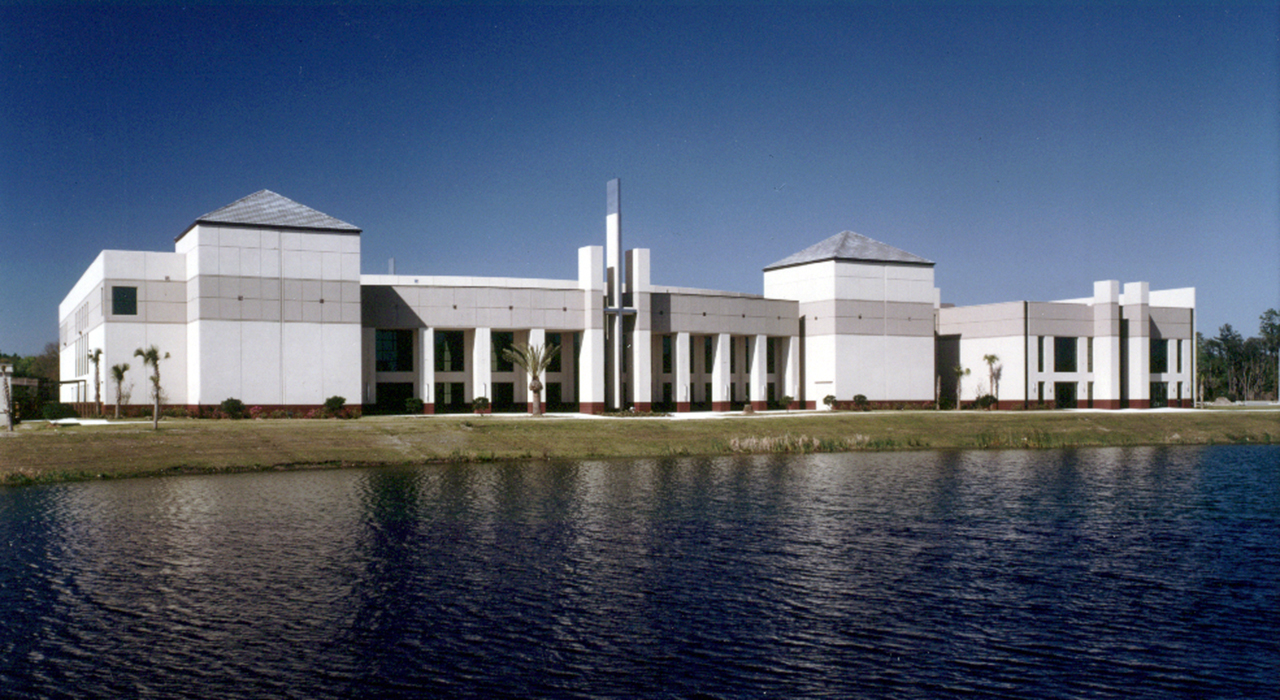 Client:
Christ's Church Mandarin
Location:
Jacksonville, Florida
Project Size:
Phase I: 115,000 sf
Phase II: 80,000 sf; Family Life Center
Phase III: 110,000 sf; Education Building
Cost:
$9.5 Million
Accommodating the growing needs of the church, while addressing the building's juxtaposition to major thoroughfares, were the driving forces of designing this facility.
The Sanctuary was designed to accommodate 2,500 patrons, which can be expanded to 3,500 seats as the church grows. It also houses 25 offices as well as a number of conference rooms. It includes 16 preschool classrooms, 2 nurseries as well as 8 adult educational classrooms.
Dressing rooms, large and small rehearsal rooms, a 1,000 sf. work room and prop area were all included in the design to accommodate the many productions that are held at the church. Adjacent to the Sanctuary, a 1,600 seat auditorium is available for further expansion of the building's functions.